My love affair with makeup started when I was just a little kid, painting freckles on myself and bruises on my friends when we played cops and robbers. I gravitated to theater and the performing arts, trained with Pivot Point, and ran my own hair salon.
If you follow your passion, things have a way of coming together. I've worked on print ads, television commercials, TV shows – you name it – for brands ranging from Fedex to Ford,  Maybelline to Miller Lite, and Pepsi to PSA's with Morgan Freeman.
I've been fortunate to work with political figures like George & Barbara Bush to Tipper Gore, entertainers including BB King and White Snake, and an a-list of models, actors, and athletes.
30 years later I still love what I do with the same passion I had when I used to raid my mom's makeup drawer as a kid.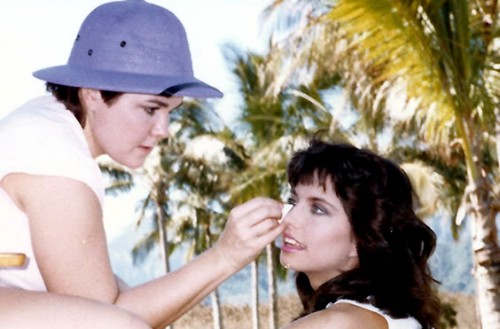 Commercials
DirecTV®, Shane Battier, Four Square Productions
Ford Truck, Oasis Films, North Carolina
Goldstrike Casino, Jet Films, Montreal
Miller Lite, ZZ Top
Northwest Airlines, Isaac Hayes
Northwest Airlines, Wendy Moten, Young & Company, Minneapolis, Mn
Pepsi Taste Test, on the street with the pepsi taste test
PSA For The Children, Morgan Freeman, Weta/Washington, DC
Spanish cookie commercial, Pau Gasol, Dichotomy Films, Los Angeles
St. Jude Children's Research Hospital, Phil Donahue
 Volkswagen, Propaganda Films
Television
New Albany Classic Invitational Grand Prix & Family Day
BB King & Willie Mitchell "Say It Loud – Black Music in America," Quincy Jones, producer
Morgan Freeman, National Civil Rights Museum Harry Smith, A&E, Biography
Sara Moulton, "Cooking Live," Food Network
Conan O'Brien, Late Night With Conan O'Brien
Jerry Lee Lewis, Behind The Music, VH-1
Cystic Fibrosis Telethon, various artists, Las Vegas
Concerts for Television
Kallen Esperian, Richard Tucker Gala Concert, Florence, Italy
Kate Pierson, B-52's, Memphis In May International Festival
Pam Tillis, Darryl Worley, Gene Watson – PBS/WKNO TV
Sarah Purcell and various artist, "Farm Aid Concert," Indianapolis, IN, Hoosier Dome
Various artists, "Friends For Life/Aid To End Aids Concert" PBS/WKNO TV
Barbara Bush
Barbara Eden
BB King
Carl Perkins
Carla Thomas
Cybil Shepard
Dennis Quaid
Dixie Carter
Dick Clark
Isaac Hayes
Jim Palmer
Joan Lunden
John Berry
Larry King
Kallen Esperian
Mary Lou Retton
Mavis And Yvonne Staples
Morgan Fairchild
Morgan Freeman
Natalie Morales
Nancy Kerrigan
Oxana Baiul
Peggy Fleming
Peyton Manning
President George H.W. Bush
Priscilla Presley
Robert Urich
Scott Hamilton
Senator Fred Thompson
Supercat
The Fith Dimension
Tipper Gore
Travis Tritt
White Snake
Wynonna Ryder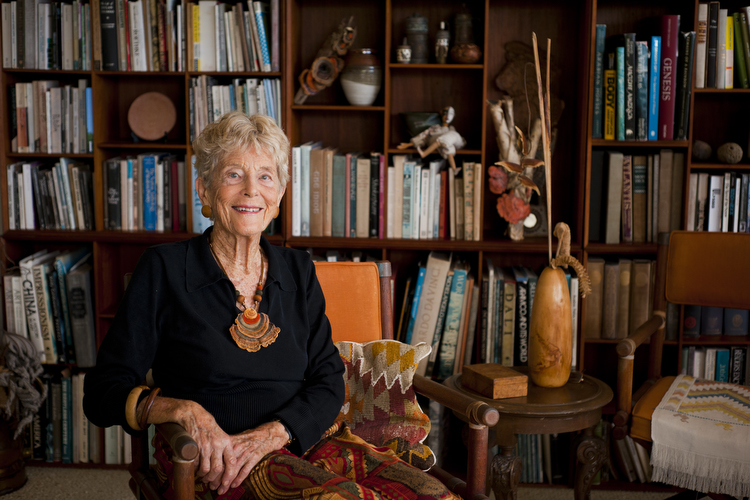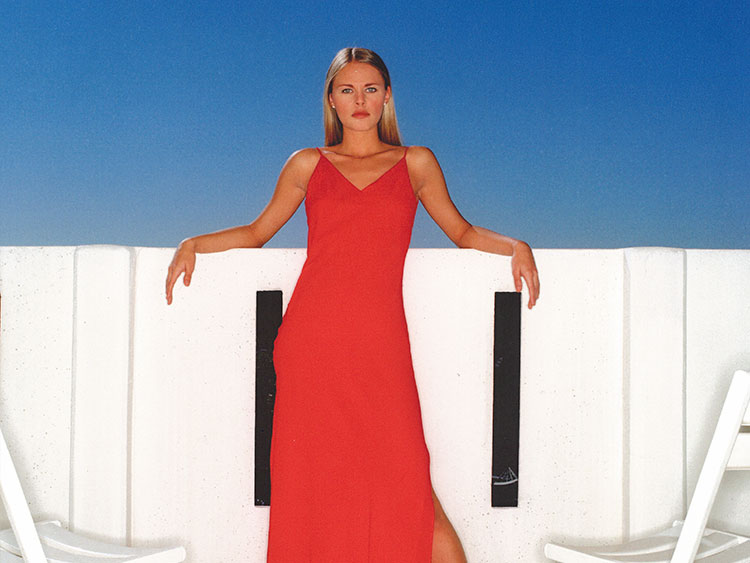 Stax artists reunion, Anne Leibovitz, photographer, Vanity Fair, November 2002
Lucent Technologies, NY, Ben Fink, photographer, Btldesign, New York, NY
Target House/St. Jude Children's Research Hospital, Jayne Wexler, photographer, various publications
Joseph's, Wexner Companies, Houston, TX And Memphis, TN
Other corporate work includes, but is not limited to: Maybelline, Fedex, Company Dance, Universal Dance Association, Northwest Airlines, Universal Cheerleading Association, K-Mart, International Paper
Their work appears in publications such as People, Cosmopolitan, USA Today
Stage
"Elvis Fashion Show," dancers and models, Elvis Presley Enterprises
"Equinox," 30 dancers, Blink Multimedia
"Pageant," make-up, wigs and hair design
"Funny Thing Happened On The Way To The Forum," make-up, wigs & hair design
"Bee Hive," make-up, wigs and hair design
"Hello Dolly," make-up, wigs and hair design
Weddings
Abigail Koppel & Leslie H. Wexner
Mimsey Pettit & Frank Crump
Ashley Herrod & Scott Filmore